Customer Testimonials for Highline Motor Car, Inc.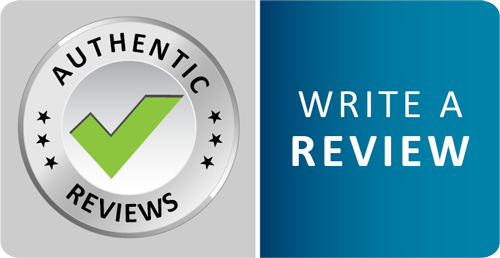 "If you need to buy a car, then I strongly recommend High Line Motor Car. From beginning to end, they delivered exceptional customer service and exceeded all of my expectations. They even came to my house to complete the paperwork, significantly reducing the time of deliver. When I showed up at their dealership, I literally got in the car and drove away within minutes. I will buy from them again!"

Thanks,
Bob
Webster, NY (06' Pilot)
---
Gary,
Rosella and I want to thank you for your assistance in purchasing our Honda Pilot. We really appreciate your professionalism, willingness to work within our budget and manage all the necessary paperwork.

We love the vehicle!

I look forward to purchasing again from you and Highline Motorcar.

Best regards,
Ken Burke
06' Honda Pilot
---
Gary,
The 2007 Toyota 4Runner was delivered last night to me in Utah without any problems. I am extremely pleased with the vehicle and how the sales transaction was handled. It was the best purchase experience I have had so far. I will consider making my next purchase with you and your company. I was able to get a VIN inspection on the vehicle today and complete the title and registration.

Thank you,
Jody Wager


---
Gary,
It was a pleasure meeting you in person, and wanted to thank you for taking the time to come out on a Sunday to meet us. You won't find very many people that would give up their time off to do that so, we really appreciate it. Thanks also for the link for the key/remote listing, and I did get your email about the dvd player, and will be watching for it. We did have a safe trip home, it ended up being about 650 miles. Again, thanks, and hope to do business with you guys in the future.

Steve and Stephanie L
2005 H2 Rock, WV


---
Gary,
The car arrived without a hitch and it is beautiful. We already took a couple of spins around town with the top down, of course. It's hot as heck here, but I didn't care. I had a convertible a few years ago (not a corvette, though) and I really miss it. Now I have the ultimate in convertibles.

Thanks so much for ensuring that everything ran smoothly with the purchase and the transport. I would highly recommend your dealership to anyone for an on-line purchase.

Thanks again,
Kerry and Janice Iddins


---
Gary,
A couple of things ................ WE LOVE THE CAR ! We did NOT come straight home ! We drove, and drove, and drove ................ LOVE IT !

Thank you for being so nice, and helping us with the car. I drove it for quite a while then let Bonnie drive and never got a chance to drive again ! She really Loves the car. We are BMW owners forever. She asked me how soon we can get more horse power !! HA !

The second thing is that I forgot to tell you I put a box behind the seat in the Silverado that contains brand new OEM brake pads front/rear. I was going to put them on but never got the time.

Again COOL, We Love the Car.



John & Bonnie Anderson


David Johnston -
2009 Lexus RX350
Gary and Jose, Thank you for making our buy experience smooth despite a stormy weather. and we are so happy to find a better replacement -2009 Lexus RX350 after our old one that was totaled recently.
Debbie -
1994 chevrolet corvette
I love my corvette!! Thank you soooo much for everything!
Laudy Tejada -
2011 Mercedes gl450
*PERFECTION * LOVED THE SERVICE I RECEIVED AT YOUR DEALERSHIP. IT WAS VERY COMPETITIVE PRICING, KNOWLEDGEABLE AND PROFESSIONAL STAFF. VERY ACCOMIDATING AND LOW PRESSURE ATMOSPHERE. THANK YOU GARY PALUMBO JR!
James Harrison -
2008 BMW 535Xi
I am a repeat customer, this is my 2nd BMW I purchased from Highline Motor Car, the first was in early 2000, but I just recently purchased a 5 series from them and just like the first deal this one was a 10 out of 10! James Harrison, Rochester NY
Morgann Thomas -
2007 BMW x5
From the first time I walked on the lot, the teal was awesome. They made me feel as if my business was wanted and treated me with care. This is my second car purchase from them and cant wait for my next!
J L Nobles -
2014 Audi S4
I have bought several vehicles from these guys in the past. Most recently a 2014 S4. The car was flawless and so was the process.
Phothira Xayavong -
2004 BMW 545
I would highly recommend any of my family and friends to purchase a car from Highline Motor car, Inc. I recently purchased a 2004 BMW 5301 and am very happy with it. It came with very low miles and immaculate condition. They also gave me top dollar for my trade in as well. Gary Jr. and his Father Mr. Palumbo always treated me with the utmost of respect and courtesy. They were always willing to go above and beyond the scope of what was required during the transaction. Highline Motor Car, Inc. is a very will managed family dealership. You will not be disappointed. That is why I recommend anyone to give Highline Motor Car, Inc the opportunity to earn your business with your next vehicle purchase. Sincerely, Phothira Xayavong
Rick D -
2009 Cadillac CTS
Bought a 09 CTS great price worked with Gary Jr he was a pleasure to work with got finance in one day great rate. The car is beautiful would recommend this dealership to anyone looking for a nice upscale car! This place is a five star company straight from the start to finish. Gary came to my job did all the paperwork . Went after work got the car was detail and ready to go. Before Gary made sure to let me know that any concerns about the car call him.
Sylvia Edwards -
2006 Infiniti FX35
Thank you Highline for getting me approved. I am a first time buyer and didn't want to settle for a buy here pay here 25% loan....the guys at Highline got me financed for a fraction of that on a beautiful Infiniti FX!! I cant wait to come and see you guys for another car!!
Jacqueline Rivera Torres -
2006 BMW X5
The experience at Highline was great!! They were all very helpful and answered all my questions. As a woman car shopping I always feel like I am being sized up and taken advantage of, but I definitely didn't feel that way at Highline. I am very happy with my purchase, I looked up the retail value before I purchased and the deal I got was $3000 less than NADA. I would definitely recommend my family and friends and I will not shop anywhere else...Thank you guys!
David Herrington -
2007 Volvo XC90
Gary Jr was absolutely great to deal with. The car was absolutely perfect. Very, Very clean. We came from Erie, PA and the trip was worthwhile. He had all the paperwork done including the insurance applied to the new car already. He greeted us right away, answered any questions that we had and made sure we had everything we needed before we left. If we ever need another car it will definitely come from Highline Motors. The trip would definitely be worth it
Peter D -
2005 Mercedes Cclass
Gary Did a great job ensuring I get the best Mercedes for my Money. This one owner Cclas from PA with 130k miles was flawless, all service records and perfect Carfax. I would highly recommend a friend/family member to Highline Motor car, thank you Pete
Sean Kenna -
2005 Mercedes & 2006 Porsche Cayanne Porsche Cclass
Highline Motor Cars made my car buying experience the best experience I have had EVER!! I have purchased at least 20 Cars over the years and will be sure to come back to Highline for my next purchase.
Nick -
2008 BMW M5
I am a very particular buyer...the type that took two months to find just the right car at the lowest price possible. Gary and his father were very proactive in finding me the right car. I went to Highline, shopped the internet, visited a few other dealers and ended up coming back once I'd satisfied myself that I was getting the best price out there. The staff is very professional and gives you breathing room while you're looking around, but very willing to help when asked which really set the service apart from other dealers that I visited. From a very discerning buyer, you have my recommendation. Thanks again Gary!
Brett Strong -
2004 Chevrolet Trailblazer
I was searching for a used car and came across a 04 Chevy Trailblazer, and as soon as I called and said I would be by to look they had it out and waiting with the keys inside. Not only was the vehicle ready but a Carfax was presented to me before I opened the door. I did not have to wait to be greeted and the staff was professional and quick to furfill my needs for a car on such short notice. I will be and will always recommend High Line Motors to any one looking for a new or used vehicle.
Melissa from Rochester, NY -
2007 Mercedes GL450
I just recently purchased a truck from Highline. Everyone there was easy to deal with. They took the time to show me everything about my new truck and explain the paperwork to me. I would definitely recommend them. Thank you.
Lizette Bullock -
2008 Ford Escape
I will definitely refer all my friends to go buy a car from Highline. they were very professional, answered all my questions and they went above and beyond to make my experience very pleasant. i recommend anyone to NOT pass up the chance to buy a car from them.
Rev Jones from Rochester, NY -
2005 Porsche Cayanne Turbo S
Get along Great with all the salesman and shop guys, I believe they treated me well and do a great service for our community!
NYCLUXCARGYRL from Rochester, NY -
2010 Mercedes C300
The staff at this dealership is professional, helpful, and go the extra mile to make the customer happy. If they have a car you want, then by all means shop there.
William Brooks from Rochester, NY -
2008 Cadillac escalade
My Experience was most rewarding, I found the Car I wanted purchased at a fair price and was treated in a fair and generous manor. Best part is, The dealer went above and beyond to make sure my needs were met as far as purchasing the car turning in my lease car and surrendering my trade-in. All of the business transactions took place in a smooth and comfortable manor within 48 hours. I would highly recommend Highline Motor Car , to anyone, family or friends to buy there next car.
Dave W. from Oakfield , NY -
2010 Mercedes Sclass
I went to this dealer after finding a vehicle on-line . The vehicle was "as advertised" . After seeing , & driving it , it wasn't exactly what I was looking for . We discussed the vehicle , & what I thought about it . I was thinking that I might purchase the vehicle if it was priced lower , The owner thought that he had it priced right .It wasn't over priced , just higher than I wanted to pay for it .So, I didn't purchase it . As far as customer service , I can't think of anything else they could have done. Very professional , & courteous . They were good about getting back to me with my E-mail inquiries , & let me take my time to look over the vehicle thoroughly & take it for a nice test drive.
R.G. -
2015 BMW M3
Another custom order for the Gallina Group! Your Business is much appreciated.
Highline Motor Car, Inc. -
2000 Quality Vehicle
At Highline Motor Car, Inc. we are proud of the quality used cars we sell and our dedication to serve the needs of our customers. This is reflected in the amount of repeat business we receive. Whether this is your first purchase with us or one of many that you've had, you can count on our dedicated sales staff to make it the best buying experience possible...ALSO YOU CAN SEE US ON EBAY MOTORS FOR REVIEWS...SELLER NAME: HIGHLINEMOTORCAR